Denmark Pictures
Planning a holiday in Denmark. See pictures and plan your trip.
Travel Denmark
Tourism ideas for visitors to Denmark.
Danish Society
With fewer than 6 million citizens, Denmark has a long and fascinating history.
Kastellet Military Barracks - Copenhagen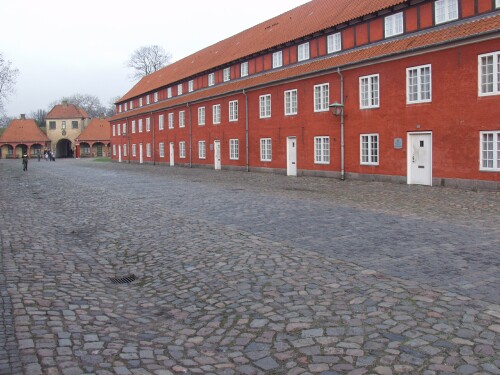 These old military barracks are found within Copenhagen's "Star" Fortress..., the Kastellet. Construction of the fortress began in 1626 during the reign of King Christian IV. The fortress is considered one of the best preserved fortresses in northern Europe. The Kastellet still functions as a part of the Danish military establishment.
More Pictures of Denmark
Towers on Voergaard Castle
Half Timbered Home in Saeby (Sæby)
Church of Saint Mary (Saeby, Denmark)
Saeby Harbour (Sæby Havn) in Northern Jutland
Cobblestone Street Leading up to Voergaard Castle
Timber Framed Stables at Voergaard Slot