Driving a Car in Denmark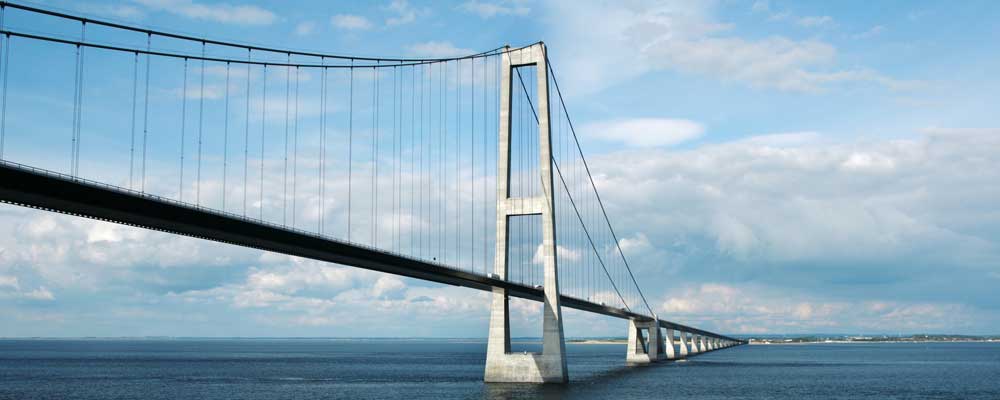 Whether you plan to hire a car or drive your own car within Denmark there are some special driving rules and regulations that you should be aware of.
Denmark has very similar rules to the rest of the EU countries. Cars travel in right hand lane and may only pass in the left. Drivers must be extremely conscious of cyclists while driving in Denmark. Denmark has countless bike paths, bike lanes and cyclists at all times of the year and cyclists have the right of way.
There are plenty of gas station in Denmark and the majority of these have automatic payment machines that can be used when the station is closed. Many of these machines accept cash, and all accept Visa and Mastercard as payment. Be sure to consult your banking institution prior to your trip to Denmark to acquire a PIN code for your Visa or Mastercard.
Denmark has a very modern payment system throughout the country which requires use of "chipped" credit cards and PIN numbers. PIN codes for Visa or Mastercard are not standard in North America, however they are required in Denmark. It can be a long lonely night waiting for a petrol station to open so that you can purchase some petrol. This is also true in all forms of shops throughout the country. If you are a traveller who expects to rely on your credit card during a trip to Denmark a PIN code will be absolutely necessary.
License
International licenses are not needed for residents of EU countries, USA, Canada or Australia. An international license is nothing more than an official translation or your home country's license. An international license is not a license on it's own, and if you have one you will still be required to carry your actual driver's license. It is only advisable to get an international license if your license is from a different country than the ones mentioned above. This is particularly true if your current license is in an uncommon language. If your license does not have a photograph you should always carry your passport with you.
Tolls
Denmark does not have any toll roads. However, foreign drivers should be aware that there are 2 bridges which require a very expensive toll. The first is Storebelt Bridge (Storebælt Bro) which lies between the island of Zealand (Sjælland) and Fyn (Fyn). The cost of a one way crossing is 215 Kr. ($38 US). The second is Oresund Bridge (Øresundsbroen) which is the bridge between Denmark and Sweden. The cost of a one way crossing here is 260 Kr. ($45 US).
Speed Limits
Speed limits in Denmark are as follows:
50 kph/31 mph in towns and cities,
80 kph/49 mph on open roads and
130 kph/81 mph on major 4 lane highways.
The speed limit in Denmark is strictly enforced.
Parking
All cars in Denmark need to display a parking disc on the dashboard. A car hired in Denmark will be equipped with one. If you are driving a foreign car you may purchase a parking disk from banks, gas stations and tourist offices. Parking discs are used in parking areas which do not require a parking fee. A parking disc is simply a "clock" upon which you set the time you arrived in the parking lot. There will be signs in the parking lot letting you know how long you have until you need to move your car. Parking in city centers can be limited. Failure to set your parking disc can result in your vehicle being "booted" or towed.
Drinking and Driving
Denmark has very strict rules against Drinking and Driving. The legal driving limit is 0.05% BrAC (Breath alcohol concentration). People who are caught breaking this law can expect extremely high fines and even jail time. Someone who is in an accident in Denmark while under the influence will most assuredly be spending some time in jail. The best advice to to simply plan ahead and do not drink and drive. Denmark has an excellent public transportation system.
Mobile Phones and Driving
The use of mobile phones while driving is strictly prohibited while driving. Use of the phone handsfree is permitted. However, the handsfree system must be built in to the car. A headset is not considered to be a handsfree system
Seatbelts
The use of seatbelts is mandatory for all passengers within a vehicle. Children under 1.30 m/4.3 feet tall must use a car seat or a booster seat.
General
You should be aware that any person who has been caught breaking a driving rule in Denmark may be asked to pay on-the-spot fines.
LastUpdate: 2018-05-26 22:23:29